Joseph Hardin: NCSA Mosaic
By Charles Severance
In this Episode
Author Charles Severance interviews Joseph Hardin about the development of the Mosaic browser at the National Center for Supercomputing Applications and how it introduced the World Wide Web to the general public.
From Computer's Issue 2, Vol 47 – Feb 2014
Read "Mosaic and the World Wide Web" from the October 1994 issue of Computer, in which Ronald J. Vetter, Chris Spell, and Charles Ward describe the state of the art as it was nearly 20 years ago.
---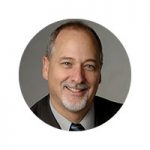 About Charles Severance
Charles Severance is a clinical associate professor and teaches in the School of Information at the University of Michigan, and served as Computer's multimedia editor until 2018. Follow him on Twitter @drchuck or contact him at csev@umich.edu.